Genuine Handmade Leather Goods & Accessories for Everyone
Our collection of leather products contains unique and beautiful handcrafted leather bags and accessories that embrace the craftsmanship, genuineness, and beauty of leather. Our leather goods get inspected for roughness and toughness while providing luxury to you.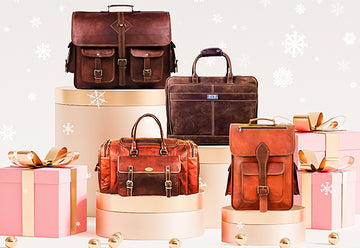 about us
Hulsh's journey began in the year 2013, a UK based company dedicated to delivering high-quality leather goods all over the world to all existing leather lovers and tempt those who haven't had a chance to try our products yet.

Your search for the right genuine leather bag will surely end at
Hulsh. We only use the best material for the bag which is 100 % made of genuine leather. We have our production house in the Udaipur a small town of India in 2013 with a vision to serve the best quality of leather products. We empower the local skilled artist to make our product so the authenticity and traditional look of leather bags shouldn't be lost. Our priority is to deliver the product with great customer satisfaction.
"read more"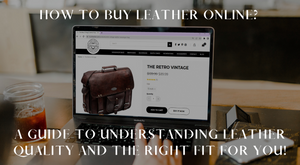 Overview Leather is a timeless material that always stays in style. It has been used for centuries to make clothes, shoes, bags, and other accessories. Buying a leather bag online...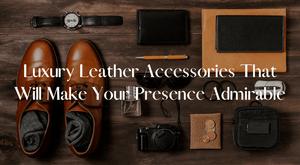 Leather accessories are the perfect way to elevate your fashion game and add a touch of luxury to your wardrobe. Not only are they durable and long-lasting, but they also...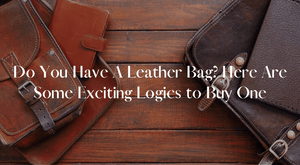 Leather is a versatile material that has passed the test of time. Despite its soft and smooth texture, it is one of the most durable materials, making it a practical...
Best Leather Bags and Accessories for Men and Women
We let our work & quality stand for us.
Hulsh's Handmade Leather Bags and accessories are more than just simply one man's legacy. Behind every Hulsh Leather product, there is a highly skilled team of skilled workers who have spent years perfecting their craft. Their attention to detail and years of experience make our leather bags and accessories truly legendary.
Our philosophy for designing leather products is to keep things simple. Our designs infer the classic American style and focus on functionality. We like our shoppers to feel assured that our leather bags, wallets, journals, and dopp kits are strong enough to travel the world with them while still being excellent for daily use.
Discover our wide range of leather bags for men and women:
We provide the ideal selection of leather goods and accessories that may easily meet your demands. You may purchase handbags, travel duffles, messenger bags, briefcases, satchels, and other sorts of leather bags from our store online for both men and women. If you are looking for something to gift, take a look at this blog "Unique Leather Gift Options For Your Loved Ones" to choose the best. Here is a brief overview of the amazing, professional, vintage, and fashionable leather products and accessories that Hulsh Leather offers:
Messenger Bags
Our leather messenger bags are designed to carry important stuff like cameras, laptops, tablets, phones, books, documents, and more. Also, the elegant design keeps you from fading out from fashion. Use them for office, traveling, or adventurous trips. Our vintage messenger bag is the perfect option if you're looking for a classic, timeless look with a modern touch. These messenger bags will be your strong partner forever in adventure and travel.
Briefcase
In our leather briefcases, artisans use high-quality, top-grain leather to make this product with a modern, sleek design. If you're looking for a briefcase to carry your laptop or tablet on business trips or day-to-day use for the office or hoping to buy one as a gift leather briefcase for men, then this product is just what you need.
Backpack
Our leather backpacks are sure to impress with full-grain leather and various styles and colors to choose from, ensuring that you're covered for all occasions with this durable, long-lasting item men's leather backpack. Whether you're headed back to school, traveling on your next adventure, or heading to work, our backpacks for travel are the most durable and stylish option available.
Duffel Bag
Our leather duffel bags are the perfect choice for a stylish and durable bag that will last for years. We have the best leather duffel bags; they are handmade from top-quality materials and feature a classic style that will never go out of fashion. Our leather weekender bag contains a double-adjusted shoulder strap with a shoulder pad, making it a comfortable leather duffel carry-on bag while traveling, hiking, or camping. It easily fits your clothes, shoes, utility bag, and two side zipper pockets for any accessories. Read our blog "Multiple Uses of a Duffle Bag" to know more about the uses and benefits of buying a duffle bag for yourself.
Women's bag
Women's leather bag is lightweight and beautiful. We offer a range of high-quality ladies' leather bags and wallets made from the finest materials, making them easy to take with you wherever you go and perfect for everyday use. Our goal is to provide our customers with stylish, durable, and affordable leather bags that they will love for years. The beautiful and timeless design of leather tote bags will make this bag a favorite for any woman.
Accessories
Our leather accessories for men and women are made with the highest-quality handcrafted and genuine leather, from men's leather briefcases and messenger bags to women's vintage crossbody purses, leather tote bags, and accessories like wallets, camera bags, leather tags, purses, journals, leather Toiletry Utility Bag, etc. Our handmade collection of leather goods is built to last and designed to inspire; each leather item in our online store has been handled with the utmost care.