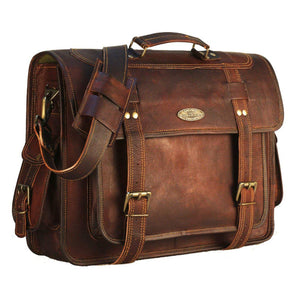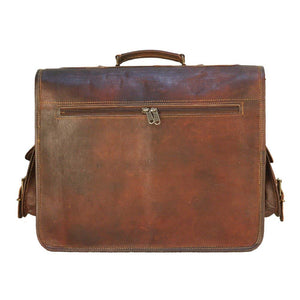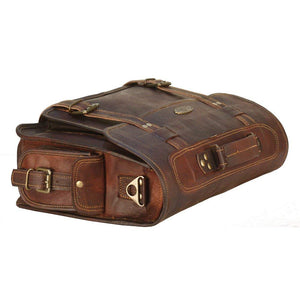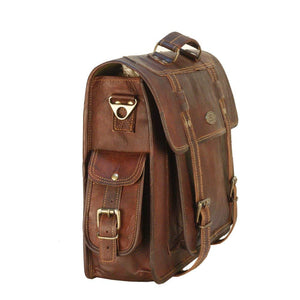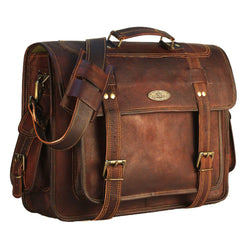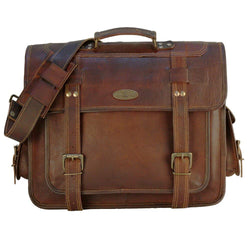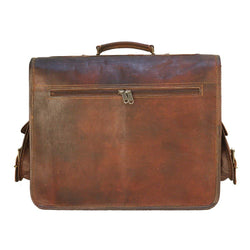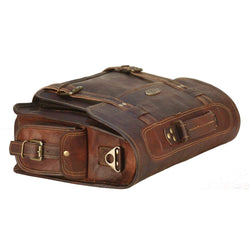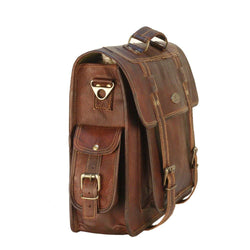 Introducing the Classic Messenger Bag by Hulsh Leather – a timeless accessory that effortlessly combines style and functionality. This Mens leather messenger bag is crafted with premium quality materials and attention to detail, ensuring that it will last you for years to come.
The Hulsh Messenger Bag is also versatile and practical, available in a range of colors to suit different styles and preferences. Whether you prefer a classic black or a more vibrant color, this bag is sure to make a statement and complement any outfit.
Whether you're commuting to work, running errands, or traveling, handmade leather bag has got you covered. With its spacious main compartment, you can easily fit all your essentials, from your laptop to your water bottle. Its interior features a soft lining to protect your devices, as well as several organizational pockets to keep your items in place.
Highlights of The Classic Messenger Bag
Classic and Versatile Look
This leather bag's timeless design and versatile color options make it a perfect accessory for any outfit. Whether you're commuting to work, running errands, or traveling, the leather messenger bag is sure to complement your style.

Eco-Friendly and Sustainable
The leather messenger bag is not only stylish and functional, but it's also eco-friendly and sustainable. The leather bag is made from materials that are environmentally conscious, so it will make you feel good that you bought it.

Elegant and Timeless Design
The leather messenger bag boasts a minimalist and sophisticated design that never goes out of style. Its classic lines and versatile color options make it suitable for a variety of occasions, from a business meeting to a casual day out. The Hulsh Classic Messenger Bag is a true statement piece that exudes sophistication and elegance.

Features of Leather Messenger Bag 
Premium quality ensured

Optimum size

Ease of carrying

A Perfect Gift
Sizes of Classic Messenger Bag
16 W x 12 H x 4.5 D in inches (For Medium laptops: 15 & 15.6 Inches)

18 W x 13 H x 5 D in inches (For Large laptops: 17 & 17.2 Inches)
Free Shipping and Returns on The Classic Messenger Bag 
Liked this
the classic messenger bag
? Great! Hulsh leather offers
free shipping on all orders
. The typical delivery time is between 2- 10 business days, depending on your location.
Need to be happier with our product? Do not worry. Returns on our website are easy and hassle-free. If you are unsatisfied with our bag quality, return your purchase within 30 days, and we promise to give you a full refund without hesitation.
30-Day Money Back Guarantee on The Classic Messenger Bag 
All purchases from our store come with a 30-day money-back guarantee. Have you got your eye on something? Try it out for 30 days. If it's not for you, return it to us, and we'll refund the total amount of your order.