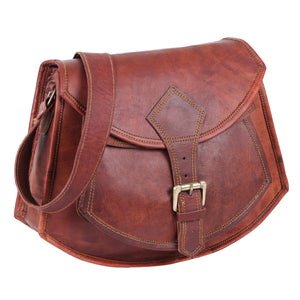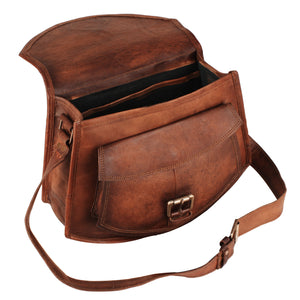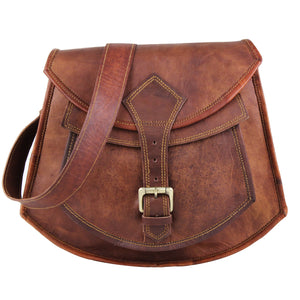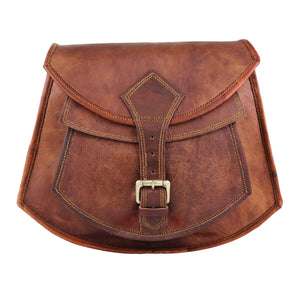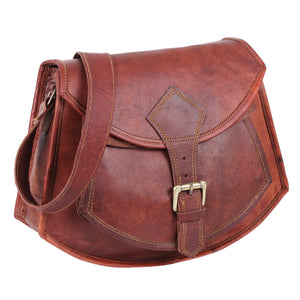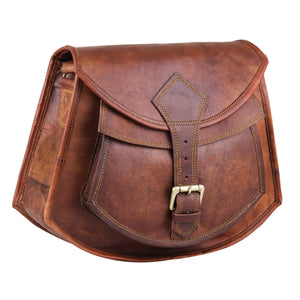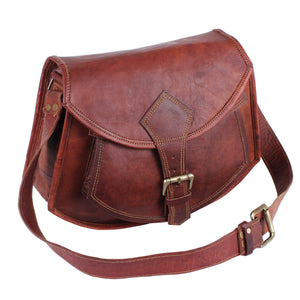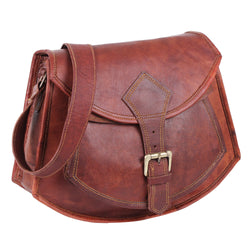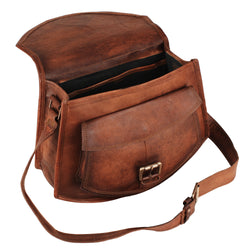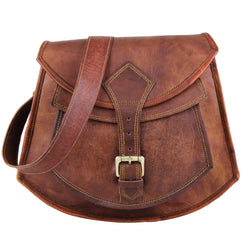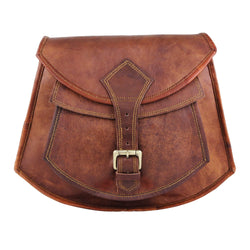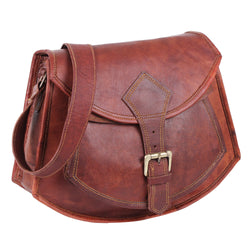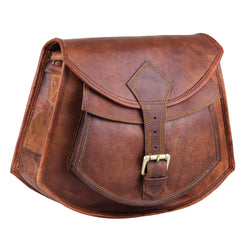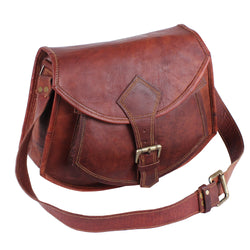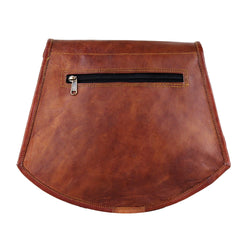 If you're a fashion-conscious woman who wants to look stylish and sophisticated while keeping your hands free, a women's crossbody leather purse is an accessory you should consider. With its timeless and elegant design, this type of women's crossbody bag can complement a wide range of outfits, from casual jeans and t-shirts to formal dresses and suits.
The leather bags for women design of the purse allows it to be worn across the body, distributing the weight evenly and reducing strain on the shoulder. It makes a practical choice for shopping, traveling, or running errands. The adjustable strap allows you to customize the length to your preferred fit of women's leather bag.
One of the main benefits of a women's crossbody leather purse is its versatility. It can be dressed up or down, making it suitable for various occasions. You can wear it to a formal event, a casual brunch with friends, or even the office. The hands-free design of our leather handbags makes it a practical choice for sightseeing or attending a music festival.
Highlights of Women's Crossbody Leather Purse
Hands-Free and Hassle-Free
When it comes to women's accessories, functionality is key. That's why our women's crossbody leather purses are designed to be hands-free and hassle-free. Whether running errands, commuting to work, or exploring a new city, our leather crossbody leather purses allow you to keep your essentials close and your hands-free. Say goodbye to the inconvenience of juggling a bag and other items and hello to the freedom and ease of movement, our women's leather bag provides. Made with high-quality leather and expert craftsmanship, our purses are functional, stylish, and durable.
Fashion Meets Function
Our women's crossbody leather purse is a fashion statement in its own right. Its sleek design is classic and timeless, and the high-quality leather gives it a luxurious feel. The purse is available in various colors to suit your style, so you can choose the one that best compliments your wardrobe.The leather handbags feature a spacious main compartment with a zipper closure to keep your belongings safe and secure. There's also an exterior pocket perfect for storing your phone or other essentials you need to access quickly.
Keep Your Essentials Close
The hustle and bustle of everyday life can be overwhelming, so having a reliable and stylish purse keeps your essentials close. Our women's crossbody leather purse is the perfect accessory for women on the go who value fashion and functionality.One of the key features of our crossbody leather purse is its practicality. With a spacious main compartment and an exterior pocket, you'll have plenty of room to keep all your essentials close at hand. These leather bags for women cover you whether you need to carry your phone, wallet, keys, or other items.
Features of Women Leather Purse
Color – Brown

Material – genuine got hide

Perfect for – Female/Gift for Her

Small Front to carry small things

Heavy-duty bag

Eco-friendly bag
Sizes of Women's Crossbody Leather Purse
13" W x 10" H x 4" D Inch.
Free Shipping and Returns on Women's Crossbody Leather Purse
Liked this women's crossbody leather purse? Great! Hulsh leather offers free shipping on all orders. The typical delivery time is between 2- 10 business days, depending on your location.Need to be happier with our product? Do not worry. Returns on our website are easy and hassle-free. If you are unsatisfied with our bag quality, return your purchase within 30 days, and we promise to give you a full refund without hesitation.
30-Day Money Back Guarantee on Women's Crossbody Leather Purse
All purchases from our store come with a 30-day money-back guarantee. Have you got your eye on something? Try it out for 30 days. If it's not for you, return it to us, and we'll refund the total amount of your order.