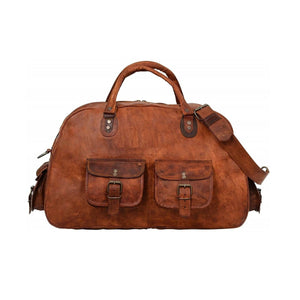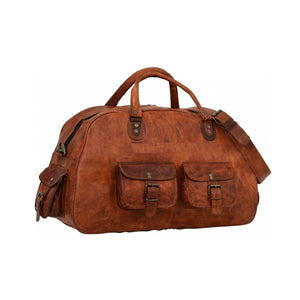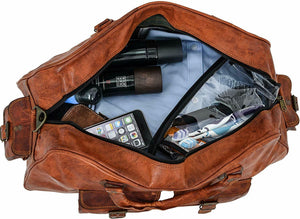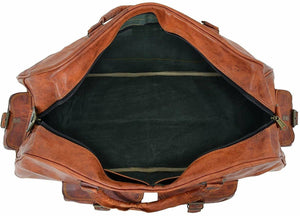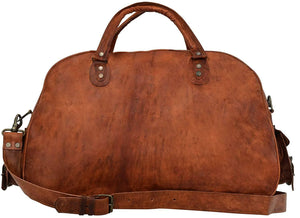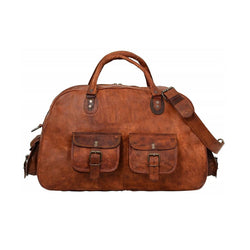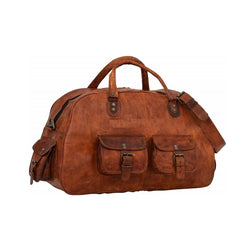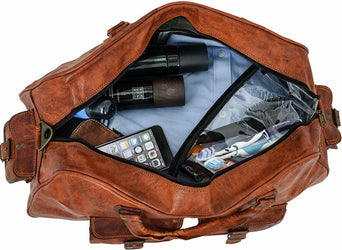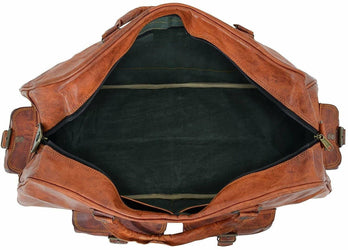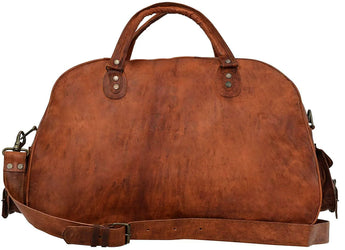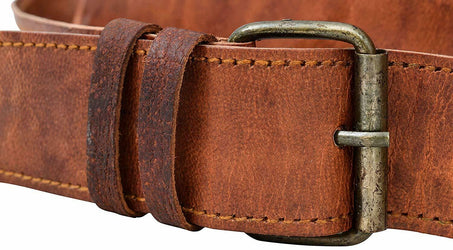 A vintage leather duffle bag is a stylish and practical accessory that has become popular for travelers, gym-goers, and fashion enthusiasts alike. This mens leather duffle bag vintage crafted from high-quality leather, this leather bag is durable and sturdy and has a timeless and classic look that makes it a perfect addition to any outfit.

One of the main advantages of a vintage leather duffle bag is its versatility. Whether you're heading to the gym, embarking on a weekend trip, or simply commuting to work, this bag can easily accommodate your essentials. With its spacious interior and multiple compartments, you can easily organize and keep your belongings easily accessible.

When it comes to quality, a vintage leather duffle bag is hard to beat. These bags are made from top-grain leather and are designed to last a lifetime with proper care. The leather is supple and attractive with age, developing a rich patina that adds to its character and charm on our leather carry on duffle bag.
Highlights of Vintage Leather Duffle Bag
Practicality and Style
Our
vintage leather duffle bag
is the perfect balance of practicality and style, making it an ideal accessory for anyone on the go, this
mens leather duffle bag
exudes sophistication and elegance that is sure to elevate any outfit, and it is sure to exceed your expectations and become your go-to bag for any occasion.
Stand Out from the Crowd
Make a statement and stand out from the crowd with our
mens leather duffle bag vintage
. Its unique vintage style adds a touch of nostalgia and personality, making it a great accessory for those who love to express their individuality. This
leather duffle bag for mens
is elegant and sure to turn heads wherever you go.
Ultimate Travel Companion
Our
leather duffle bag
can easily store your travel essentials, including clothes, shoes, toiletries, and electronics. Its durable construction and sturdy handles make it easy to carry, while its adjustable shoulder strap ensures maximum comfort and convenience. 
But what sets our vintage leather duffle bag apart is its unique character and style. Its classic design and rich patina add a touch of sophistication to your travels, making it a great accessory for business and leisure trips. Whether exploring a new city or hitting the beach, this leather duffle bag will turn heads and make a statement wherever you go.
Features of Leather Duffle Bag
Multi-Purpose Bag

Big Storage

Well-formed 

Perfect Size

Heavy-duty bag

Full-Grain Goat Leather
Sizes of Vintage Leather Duffle Bag
21" Length x 10" Height x 8.5" Width (Standard Carry On Duffle)

24" Length x 10" Height x 10" Width
Free Shipping and Returns on Vintage Leather Duffle Bag
Liked this vintage leather duffle bag? Great! Hulsh leather offers free shipping on all orders. The typical delivery time is between 2- 10 business days, depending on your location.
Need to be happier with our product? Do not worry. Returns on our website are easy and hassle-free. If you are unsatisfied with our bag quality, return your purchase within 30 days, and we promise to give you a full refund without hesitation.
30-Day Money Back Guarantee on Vintage Leather Duffle Bag
All purchases from our store come with a 30-day money-back guarantee. Have you got your eye on something? Try it out for 30 days. If it's not for you, return it to us, and we'll refund the total amount of your order.