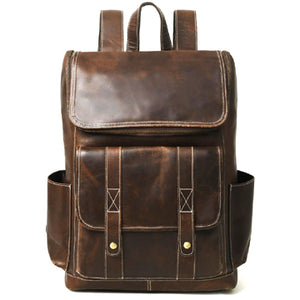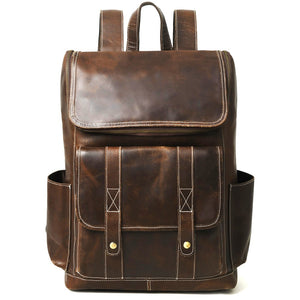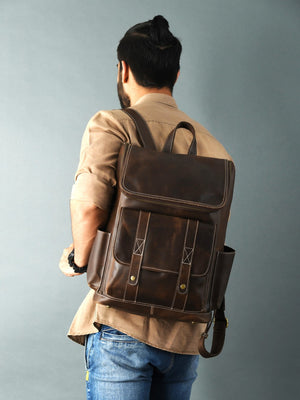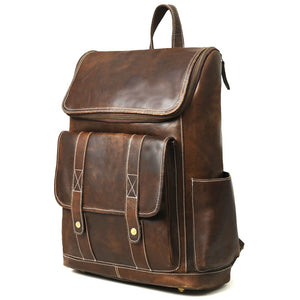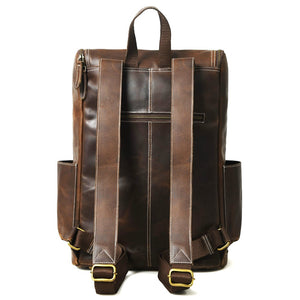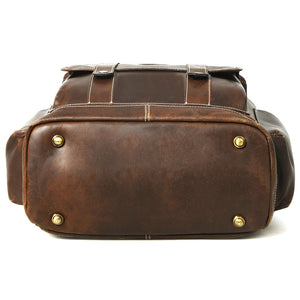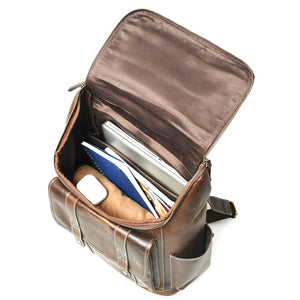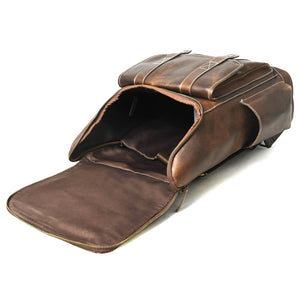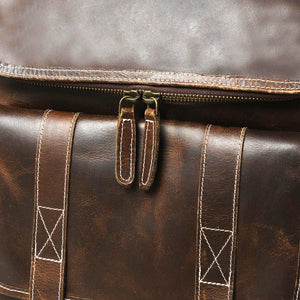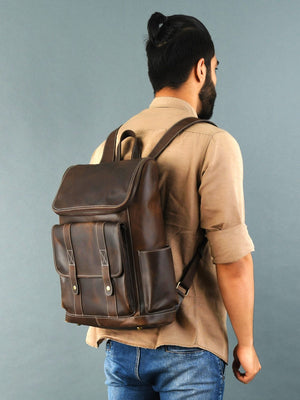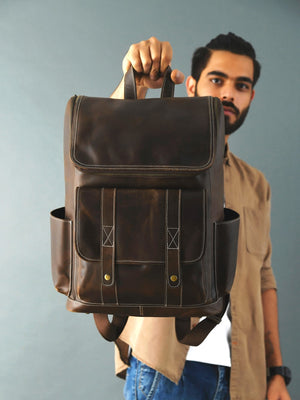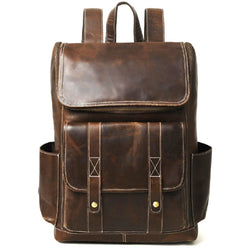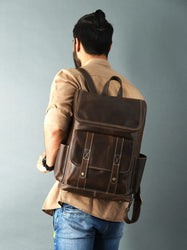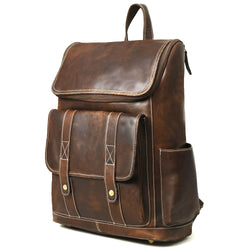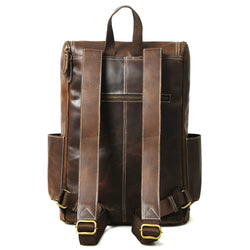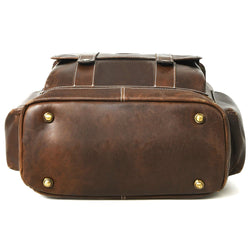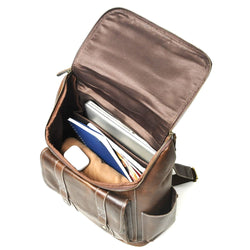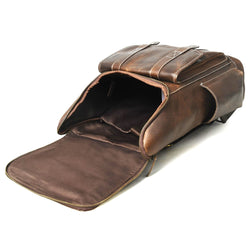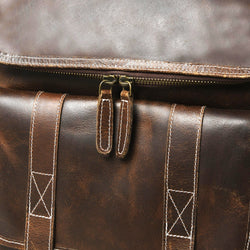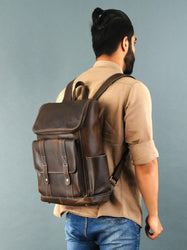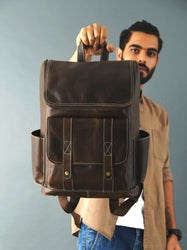 Made with Genuine and premium quality of Buffalo Leather to protect your laptop and also allows for heavy duty, daily use items. Our leather travel bags for men are designed for the doers in life. This mens leather backpack can also be used in your professional and business purposes. International travel or take it with you on a daily basis, to the edge of the world.
This brown leather backpack is a carry everything leather bookbag with 17" Height X 12" Width X 5.5"Depth which allows to carry large laptops upto 18 inches, tablets & all other necessary apparel. 2 side pockets, 1 front big pocket & 1 zipper pocket at back can be used to carry items that are frequently used. Also contains 2 pockets, 1 for mobile and 1 for wallet or other things. There is 1 internal zipper pocket and features a laptop padded sleeve.
At HULSH all leather laptop backpack for women made with no cutbacks in craftsmanship so never to be surprised by something breaking right when it's not supposed to. Our buffalo leather travel bag rucksack or leather back gear is a mighty road-beast. This leather backpack purse boasted with solid construction with tensile stitching & rust-resistant.
With a spacious main pocket as well as 3x storage pockets and compartments for all your needs, you can carry laptops, cameras, tablets, iphones, garments & gadgets in unparalleled fashion. This men's bag leather backpack or womens leather backpack will be your trusty companion through as it can be used for School, College, Business, Traveling, Hiking, Camping, Shopping your just name through it all.