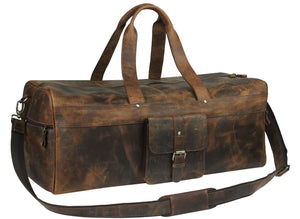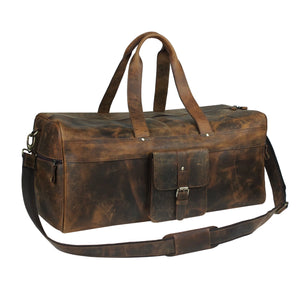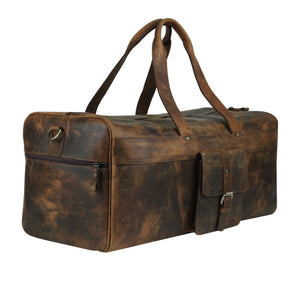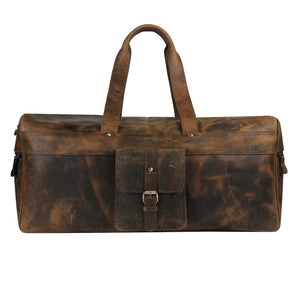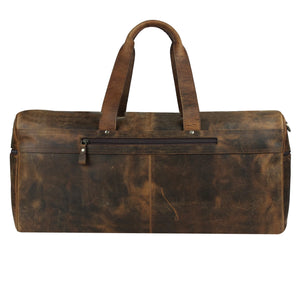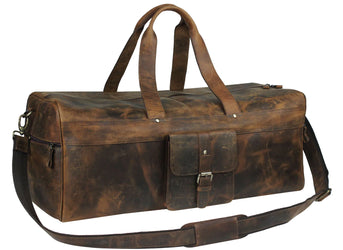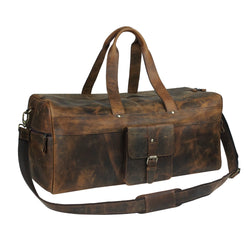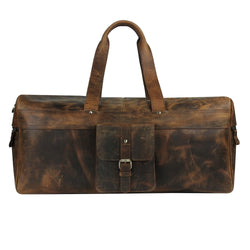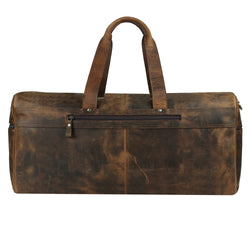 This square unisex duffle bag is the perfect travel companion. The bag is sturdy as well as stylish so that you never go out of style. You will love flaunting this without compromising on the storage space.
FEATURES:
Size - This bag is available in two sizes. And they are 20(W) x 6(H) x 6(D) / 24(W) x 10(H) x 8(D). It has one pocket at the front and two pockets at the side.


Premium Quality Material- Genuine crazy goat leather is used to make this duffle bag. Long-term durability is ensured by superior quality. When you stuff the duffle tote with a lot of stuff, the high-density canvas won't rip or tear. Furthermore, the high-quality solid zinc-alloy hardware will not corrode easily.


Oversized Duffle Bag- The size of this travel bag will astound you. The big main compartment and numerous inside pockets are ideal for storing clothes and other travel essentials. Can be utilized as a carry-on flight bag for a 3-day weekender or business travel.
Natural tanning– We have used the natural process of tanning for this bag. Tanning is a process that is used to treat skins and hides of animals to produce leather. The tanning process includes the alteration of skin structure.


Stylish-This fashion duffle bag is fit for both men and women, it's perfect for people who often go for a business trip, traveling, camping, and outdoor activities.
FREE SHIPPING AND RETURNS
Liked our bags? Great! Hulsh Leather offers free shipping on all orders. The typical delivery time is between 2- 10 business days, depending on your location.
Not happy with our bag? Do not worry. Returns on our website are easy and hassle-free. In case you are not satisfied with our bag quality, return your purchase within 30 days, and we promise you to give a full refund, without any hesitation.
30-DAYS MONEY BACK GUARANTEE
All purchases from our store come with a 30-day moneyback guarantee. Have you got your eye on something? Try it out for 30 days. If it's not for you, return it to us, and we'll refund the total amount of your order