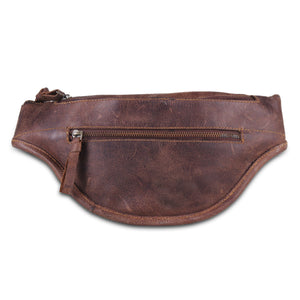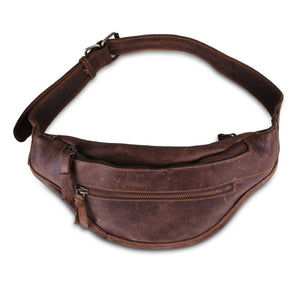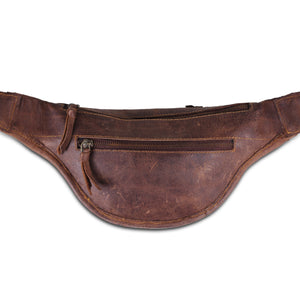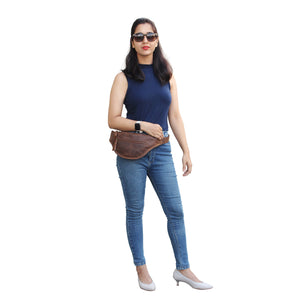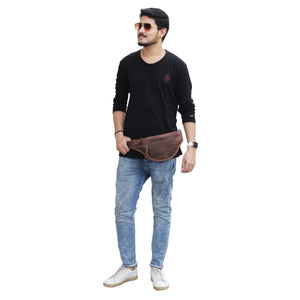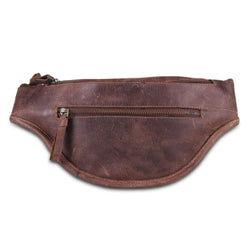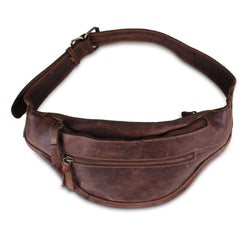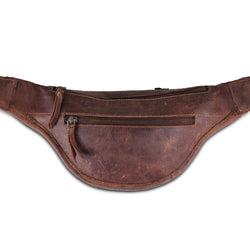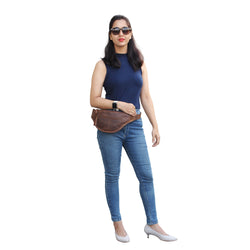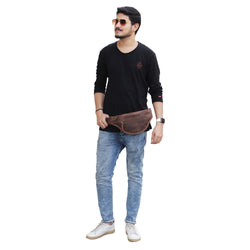 Feature
Size – 13 x 7 Inch
Long-lasting and elegant rustic look.
Three zipper compartments
Adjustable Waist strap
Color - Brown
Purely Handmade
Eco-Friendly
Perfect for – Male and Female
Everyday Multipurpose waist bag.
Description
This Fanny bag is can prove out to be your ideal travel accessory which is best suitable to hold your tickets, phone, ear pods, cards, transit passes, and many more things. Manufactured by skilled leather artists with 100% original goat leather, this fanny waist bag provides 3 padded compartments for hassle-free storing of goods and an adjustable waist strap that allows good fitting of the bag on your waist.
Reason to choose the leather bags from us – We all look for quality things in terms of anything that we use, and we always want that thing should last long. Leather goods are one of them, Leather is one of the materials which really last long. The following are the reasons why you should choose leather bags from us.
Fast Shipping - 3-7 Working days Guaranteed Delivery
100% Handmade & Handstitched 
Eco - friendly
Made by a real Artisan 
24*7 Customer support