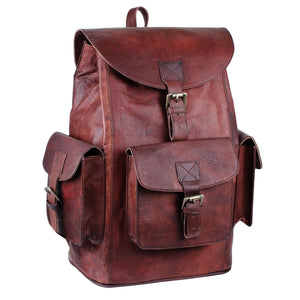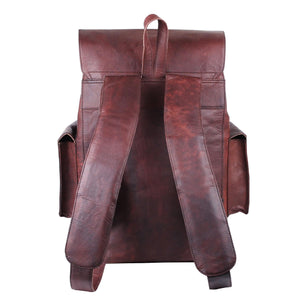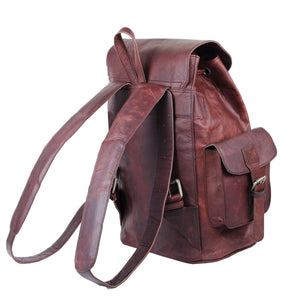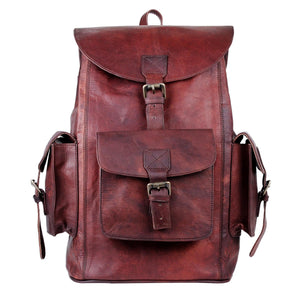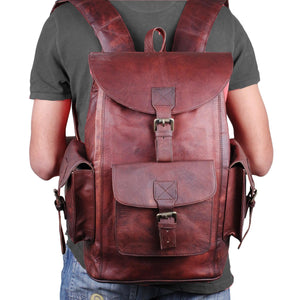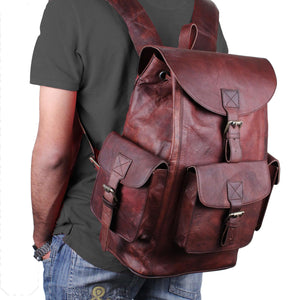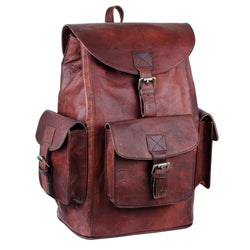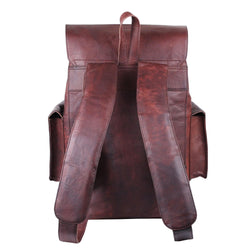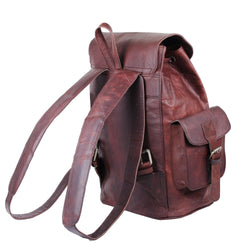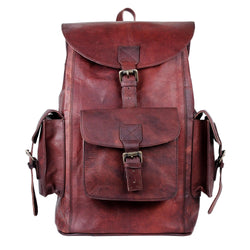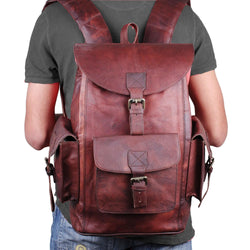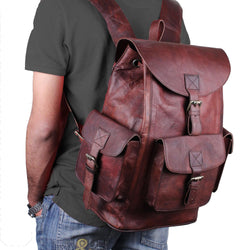 FEATURES
High quality – This bag is made of high-quality leather. Its inner stitching is done with canvas for its long durability. Its natural leather smell will go away within a few days from the day you start using this bag. The laptop partition is padded.
Capability – You can definitely use this backpack as a normal backpack and can easily carry a laptop and your books.  There are 3 partitions in the bag for the laptop and files. It has one small pocket on the outer side. And it also has 3 Pockets outside the bag.
Comfortable and stylish - This bag is comfortable and looks stylish too. It is durable and multifunctional too. The strap is adjustable and super comfortable across your back.
Specs - Two pockets on the side and one pocket at the front. This bag is very easy to carry with this top handle.
Multi ways to use – It is a great backpack for school, college, traveling, and for shopping. It is not waterproof but you can carry this bag with you for outdoor activities like camping and cycling. It is perfectly made for your daily use.
MATERIALS 
Full-Grain Goat Leather
Brass Material 
DESCRIPTION
If you want a perfect leather bag and if you are very picky when it comes to your leather goods, this Vintage Genuine Leather School College Backpack bag will be ideal for you. We live in a new era where laptops, tablets, and smartphones are a very important part of our life. We have developed a wide range of leather backpacks and all the types of leather bags you could think of to keep your gadgets and important document safe.
Our leather bags are handmade to the highest quality and our designs are inspired by vintage classic look. It will not only make you stylish but also it is very functional and you will be definitely making a style statement wherever you go
Reason to choose the leather bags from us – We all look for quality things in terms of anything that we use, and we always want that thing should be last long. Leather goods are one of them, Leather is one of the materials which really last long. The following are the reasons why you should choose leather bags from us.
Fast Shipping - 3-7 Working days Guaranteed Delivery
100% Handmade & Handstitched 
Eco - friendly
Made by a real Artisan 
24*7 Customer support