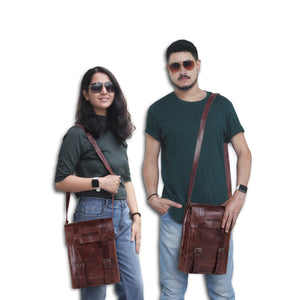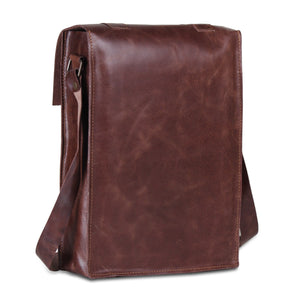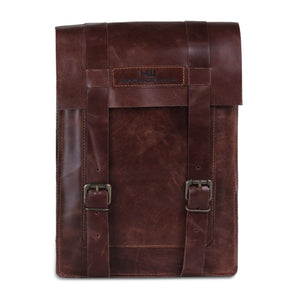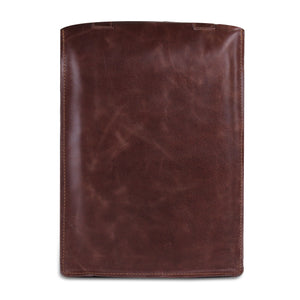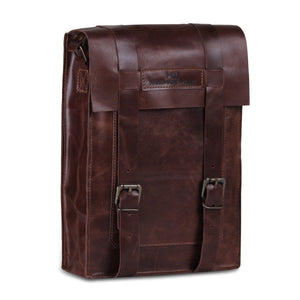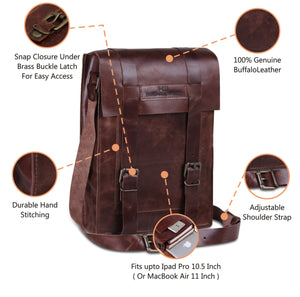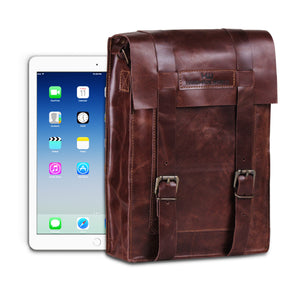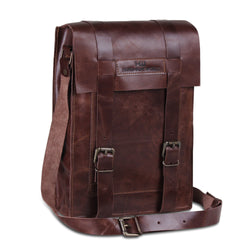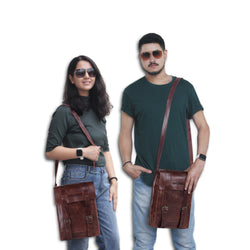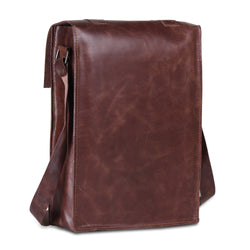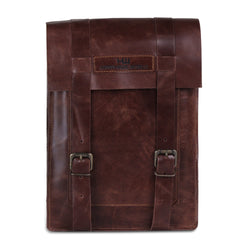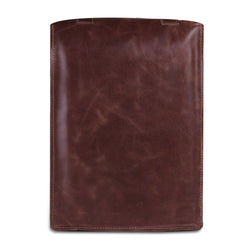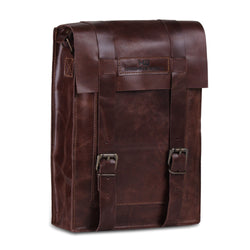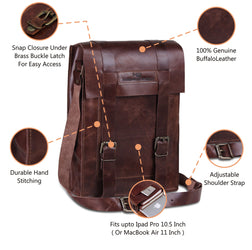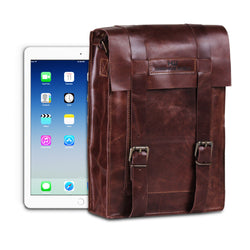 Looking for a stylish and functional messenger bag to protect your iPad, tablet, phone, and document while on the go? Look no further than our iPad Buffalo Leather Messenger Bag.
Crafted from high-quality buffalo leather, this buffalo leather messenger bag is durable and stylish, making it the perfect accessory for professionals and students. The classic design features a spacious main compartment that can easily accommodate an iPad and all your other daily essentials, including documents, notebooks, and even your smartphone.
One of the standout advantages of the iPad Buffalo Leather Messenger Bag is its exceptional protection. With a dedicated padded sleeve for your iPad, you can rest assured that your device will stay safe and secure, even in the face of daily wear and tear. This added layer of protection is especially important for those who use their iPad for work or school, as it can help prevent costly damage or data loss.
But the benefits continue beyond there. The buffalo leather messenger bag's multiple pockets and compartments offer ample space for organization and storage, ensuring that everything you need is easily accessible and well-organized. Plus, the adjustable shoulder strap and sturdy handle make it easy to carry the bag comfortably, no matter how far you need to go.
Highlights of Ipad Buffalo Leather Messenger Bag
Keep Your iPad Safe and Stylish
Invest in the ultimate leather accessory for your everyday needs with our buffalo leather messenger bag. This leather bag is designed to protect your items and keep them organized while adding a touch of sophistication to your look. The main compartment can accommodate a laptop, tablet, or book and is secured with a flap closure for added protection. The interior of buffalo leather bag is lined with soft material to prevent scratches or damage to your belongings.
Get Ready to Impress
Elevate your style and make a lasting impression with our buffalo leather messenger bag. Crafted from high-quality leather, this bag exudes sophistication and class while offering ample storage and organization for your daily essentials. The warm, rich tones of buffalo leather add a touch of luxury to any outfit, making it the perfect accessory for a day at the office or a night out on the town.If you want to make a statement and impress those around you, our buffalo leather bag is perfect. Its superior style and functionality make it a must-have for anyone who values fashion and practicality.
The Perfect Accessory for On-The-Go Professional
As an on-the-go professional, you need a bag to keep up with your fast-paced lifestyle without sacrificing style. Our buffalo leather messenger bag is the perfect leather accessories to meet your needs. This bag is durable, stylish, and practical, handcrafted from premium buffalo leather.This buffalo leather bag is not only functional but also stylish. The rich, warm tones of buffalo leather and the classic design add a touch of elegance to any outfit, making it perfect for business meetings, networking events, or even casual outings.
Features of Leather Messenger Bag
Best Leather iPad Messenger bags

Best Size for carry

Adjustable Shoulder Strap

Tradition Leather

Useable

Eco-friendly
Sizes of Ipad Buffalo Leather Messenger Bag
11″ width x 9″ height x 3.5″ depth.
Free Shipping and Returns on Ipad Buffalo Leather Messenger Bag
Liked this iPad buffalo leather messenger bag? Great! Hulsh leather offers free shipping on all orders. The typical delivery time is between 2- 10 business days, depending on your location.Need to be happier with our product? Do not worry. Returns on our website are easy and hassle-free. If you are unsatisfied with our bag quality, return your purchase within 30 days, and we promise to give you a full refund without hesitation.
30-Day Money Back Guarantee on Ipad Buffalo Leather Messenger Bag
All purchases from our store come with a 30-day money-back guarantee. Have you got your eye on something? Try it out for 30 days. If it's not for you, return it to us, and we'll refund the total amount of your order.