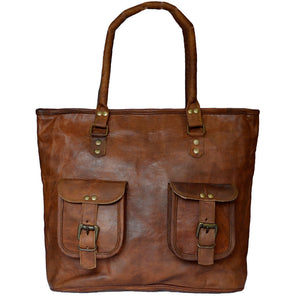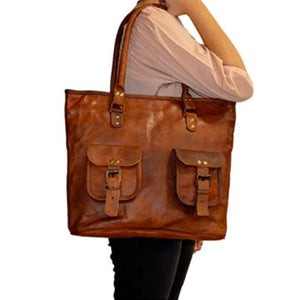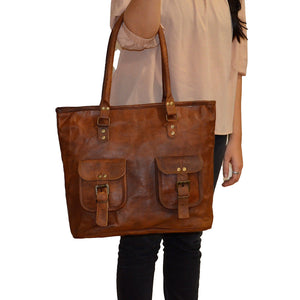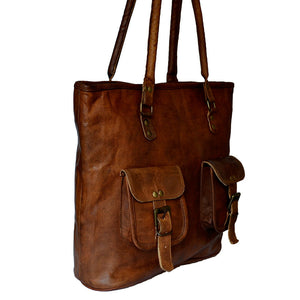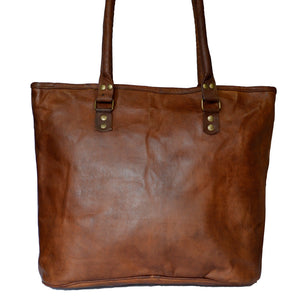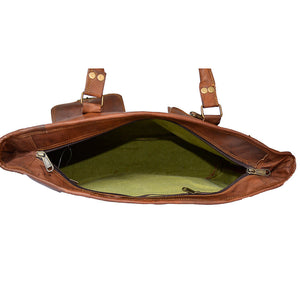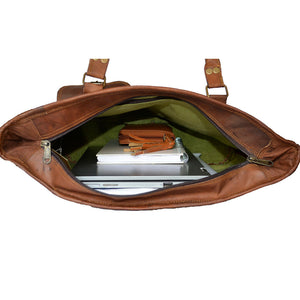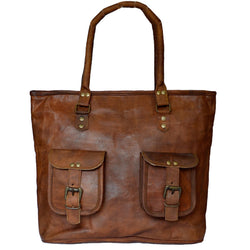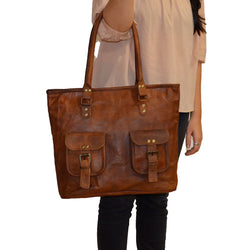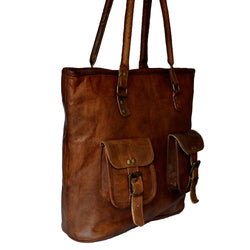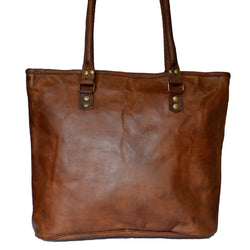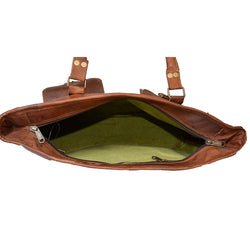 Our women's leather tote handbag is a must-have accessory for any stylish woman. Crafted from premium quality leather, this leather tote bag is elegant, durable, and built to last. The soft and supple leather adds a touch of luxury, making it the perfect choice for anyone looking to add a touch of sophistication to their look.
One of the standout features of our Women leather bag is its spaciousness. With plenty of room to carry all your daily essentials, including your phone, wallet, makeup, and more, this leather tote bag is perfect for on-the-go women who need a reliable and functional bag to keep up with their busy lifestyles. Plus, the interior pockets keep everything organized and easily accessible.
Highlights of Women's Leather Tote Handbag
Experience the Luxury of Leather
Leather has always been associated with luxury, and for a good reason. It's a premium material that is known for its durability, elegance, and timeless appeal. When it comes to leather handbags, leather is the go-to material for anyone looking for a high-quality and long-lasting accessory. Our women's leather tote handbag is no exception. The leather tote design is spacious and practical, making it perfect for carrying all your daily essentials while still looking stylish and sophisticated.
A Must-Have Accessory for the Modern Woman
First and foremost, a leather tote handbag is a timeless classic that always stays in style. It exudes sophistication and elegance, making it suitable for any occasion, from casual outings to formal events.In terms of functionality, our leather bag for women is a perfect size for carrying all the essentials a modern woman needs daily, such as a wallet, phone, keys, makeup, and even a laptop or tablet. The spacious interior allows for easy organization, and the sturdy handles make it comfortable to carry on the go.
Elevate Your Everyday Look
Investing in a high-quality women's leather tote handbag is a great way to elevate your everyday look and a smart investment that will last for years to come. With proper care and maintenance, these women bag will only improve with age, becoming a cherished accessory you can use for many occasions.Overall, if you want to elevate your style and add sophistication to your everyday look, our women's leather tote handbags are the perfect accessory. With their high-quality craftsmanship, practical design, and versatile style, they are a must-have for any fashion-forward woman.
Features of Women Leather Bag
Stylish and Comfortable

Genuine Leather

Strap & Handle

Big Storage

Best Sizes
Sizes of Women's Leather Tote Handbag
Free Shipping and Returns on Women's Leather Tote Handbag
Liked this women's leather tote handbag? Great! Hulsh leather offers free shipping on all orders. The typical delivery time is between 2- 10 business days, depending on your location.Need to be happier with our product? Do not worry. Returns on our website are easy and hassle-free. If you are unsatisfied with our bag quality, return your purchase within 30 days, and we promise to give you a full refund without hesitation.
30-Day Money Back Guarantee on Women's Leather Tote Handbag
All purchases from our store come with a 30-day money-back guarantee. Have you got your eye on something? Try it out for 30 days. If it's not for you, return it to us, and we'll refund the total amount of your order.