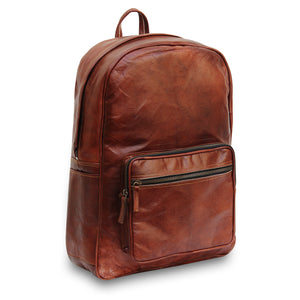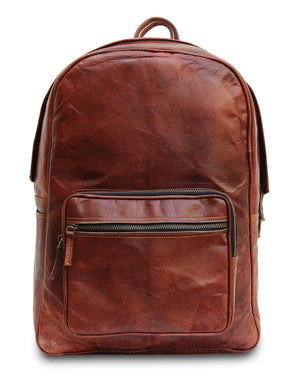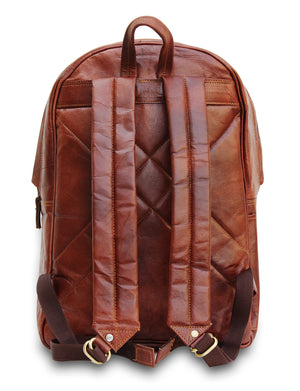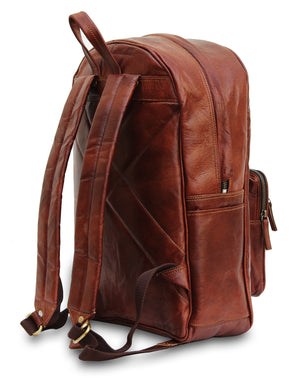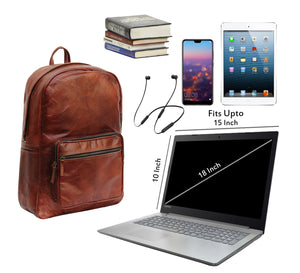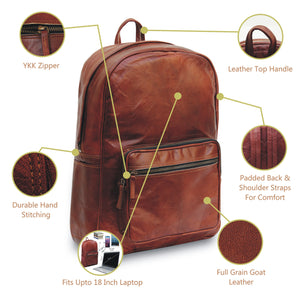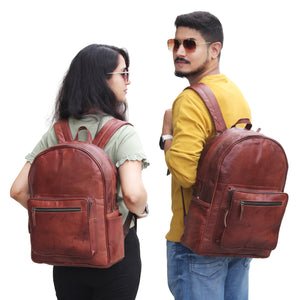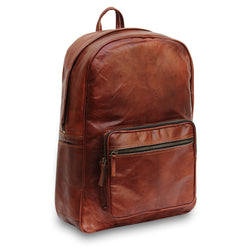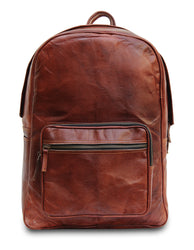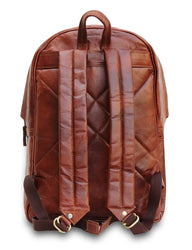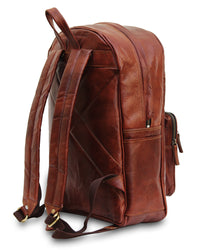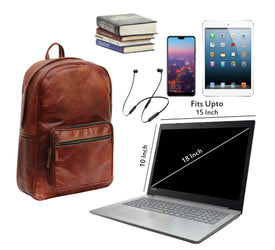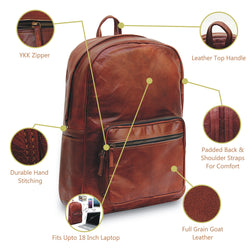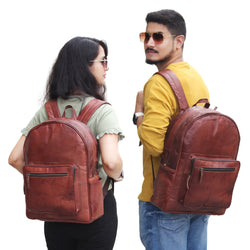 Our "Leather backpack bag" perfectly blends style and functionality. This leather backpack boasts both durability and timeless elegance. The spacious compartments and multiple pockets make it easy to carry all your essentials, including a laptop, phone, clothes, books, and other accessories, while keeping them organized and secure.
The adjustable straps are comfortable for all body types and perfect for long commutes or outdoor adventures. The sleek and sophisticated design of our "Leather backpack bag" makes it suitable for formal and casual occasions, adding a touch of class to any outfit. It Is Suitable For Adult School and College Students, Businessmen, Office Workers, Freelancers Travelers, Etc
Highlights of The Big Pocket Backpack
Stay Fashion-Forward and Practical
It embodies the perfect combination of style and functionality that a quality leather backpack bag should offer. Its sleek and minimalist design makes it versatile and appropriate for various occasions, from casual outings to formal events.
Perfect Unisex Accessory for Any Style
It captures what makes our leather backpack bag for women a versatile and essential accessory. Unlike other bags designed for specific genders or occasions, its Unisex leather bags. It can complement any style, from casual to formal and bohemian to classic.
It encapsulates what makes our leather backpack bag a must-have accessory for anyone who wants to stay on top of the latest fashion trends. Our leather backpack bag is stylish and functional but also trendy and chic, making it the perfect accessory for anyone who wants to make a fashion statement.
Features of Leather Backpack Bag
More Capacity

Holds Everything

Keeping Things Handy

Handcrafted

Vintage Casual Style
Sizes of The Big Pocket Backpack
Free Shipping and Returns on The Big Pocket Backpack
Liked this the big pocket backpack? Great! Hulsh leather offers free shipping on all orders. The typical delivery time is between 2- 10 business days, depending on your location.
Need to be happier with our product? Do not worry. Returns on our website are easy and hassle-free. If you are unsatisfied with our bag quality, return your purchase within 30 days, and we promise to give you a full refund without hesitation.
30-Day Money Back Guarantee on The Big Pocket Backpack
All purchases from our store come with a 30-day money-back guarantee. Have you got your eye on something? Try it out for 30 days. If it's not for you, return it to us, and we'll refund the total amount of your order.