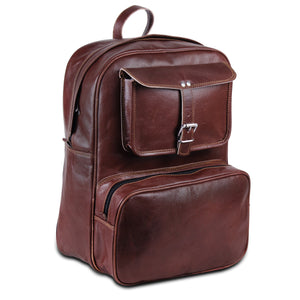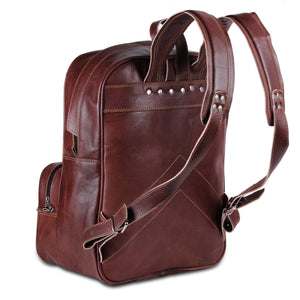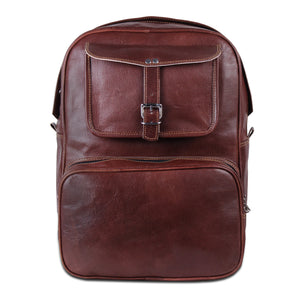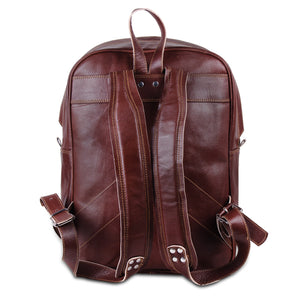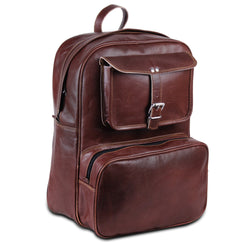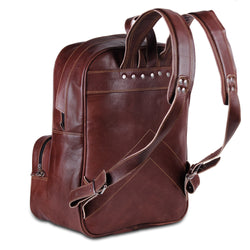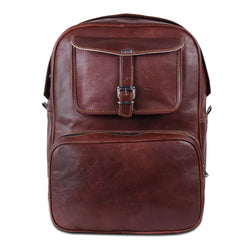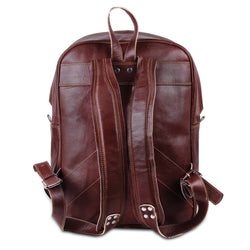 FEATURES

Available in 3 sizes

Multiple compartments

2 Front pockets 1 Big 1 Small

1 roomy main compartment for books,1 laptop pocket

Comfy Rucksack
Material – Full-Grain Goat Leather
Color – Brown

Purely Handmade

Eco-Friendly
DESCRIPTION
Our School Travel Leather Rucks bag Backpack is a Shpilder Backpack which is ideal for school, college going students for carrying books, notebooks and it has compartments to store basic necessities such as keys, stationeries, calculator, cellphone, wallets, a 15-inch laptop, cameras, iPods, iPads, tablets, etc., which cover most of our student life's necessities. It is a perfect backpack for tourism, hiking, short trips, mountaineering, vacations, camping, shopping, and so on.
This Casual Daypack Knapsack Backpack Bag Features A Flexible, Workmanship And Humanized Stylish. It Is Suitable For Adult School and College Students, Businessmen, Office Workers, Freelancers And Travelers, Etc Reduce The Burden Of Weight, Also Helpful To Ease Your Fatigue.is More Casual And Simple For Your Life. Roomy Storage Multi-purpose.
This backpack will be your best leather backpack buy today and let us know in the review section.