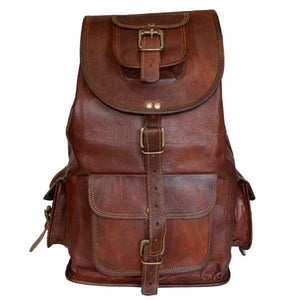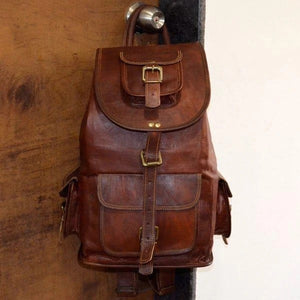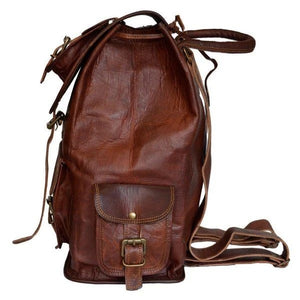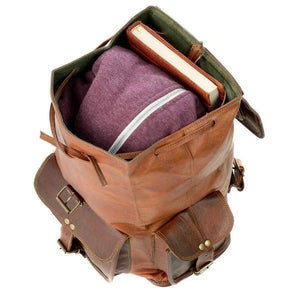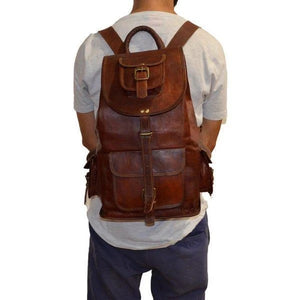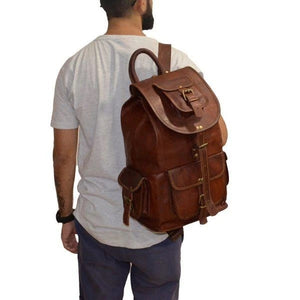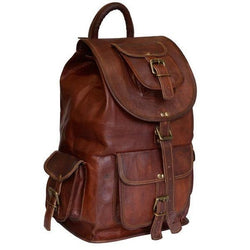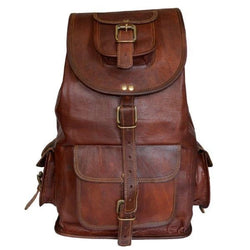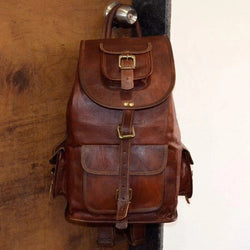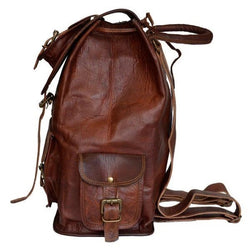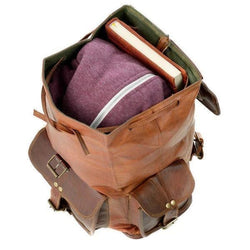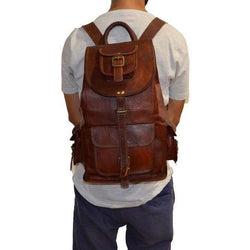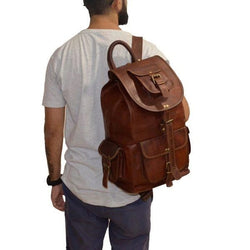 FEATURES

Size (W x H x D): Available in 3 sizes.

Canvas inner lining for enhancing the life of the bag.
Easy for School Books
Four Pockets on the Bag
Handmade Bag
Inside Mini Pocket
Material: The bag is made up of Full-Grain Goat Leather.

Color: Brown

Rucksack College Shoulder Satchel Travel Bags
Eco-friendly
DESCRIPTION
Hand-stitched Leather Backpacks are very convenient for taking books, laptops, accessories, and so many other things. Leather backpacks are very useful for everybody. The most important feature of the leather backpack is you can carry a leather backpack without even feeling that it is too bulky.
Sizes:
Small: 15 X 8 x 5 inches (height, breadth, depth)
Medium: 16 X 8 x 6.5 inches (height, breadth, depth)
Large: 18 X 8 x 6.8 inches (height, breadth, depth)
This Water-Resistant Casual Daypack Knapsack Backpack Bag Features A Flexible, Workmanship And Humanized Stylish. It Is Suitable For Adult School and College Students, Businessmen, Office Workers, Freelancers And Travelers, Etc Reduce The Burden Of Weight, Also Helpful To Ease Your Fatigue.is More Casual And Simple For Your Life. Roomy Storage Multi-purpose. This backpack will be your best leather backpack buy today and let us know in the review section.