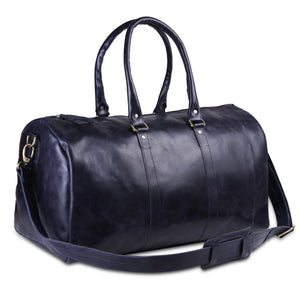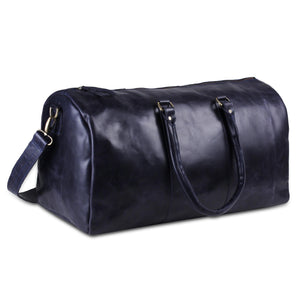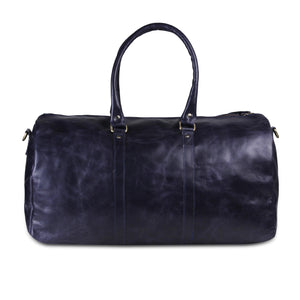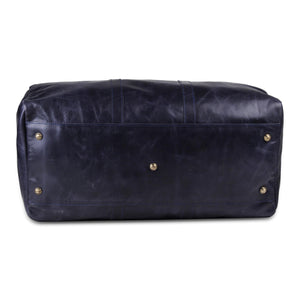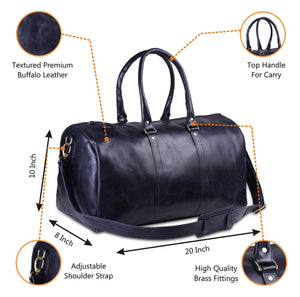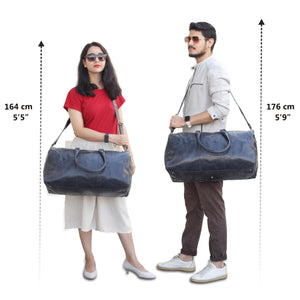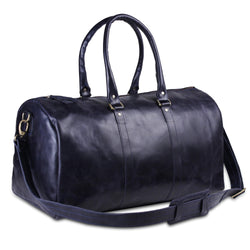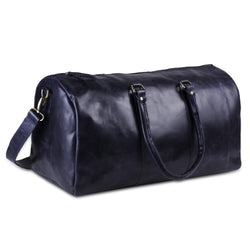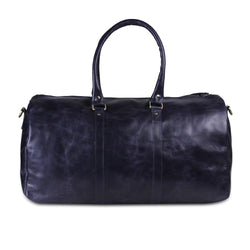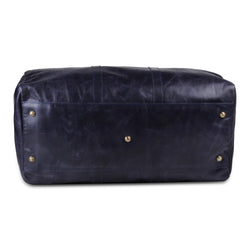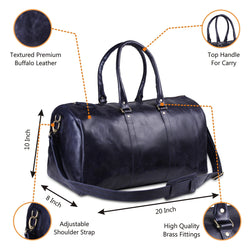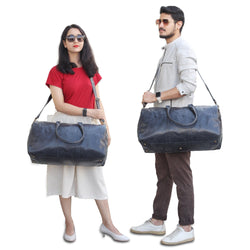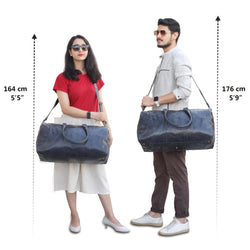 FEATURES
Size - 20"  x 10"  x 8"  Inch
Enough Spacious - This bag will easily carry your essentials for travel.
Handle – The handles are easy to carry
Adjustable and Detachable Shoulder Strap
High-Quality YKK zips.
Comes with a leather Name tag
Material - 
Color - Dark Blue
Purely Handmade Bag
Eco-Friendly Bag
Perfect for - Male and Female
Travel Duffle Bag
MATERIAL
Full-Grain Buffalo Leather
Brass Material
High Quality YKK Zippers
DESCRIPTION
This Blue Duffle Bag is the ideal companion to carry for trips and travels. spacious and strong, it is perfect to carry your gym equipment, sports gear, and clothing with other essential stuff. Comes with YKK zippers and a Genuine Leather Nametag for easy relocation. Strong leather handles with removable strap makes it easy to carry and access even in the busy and crowded environment.
If you want a perfect leather bag and if you are very picky when it comes to your leather goods, this Leather Duffle Bag will be ideal for you. We have developed a wide range of leather duffle bags and all the other types of leather bags you could think of to keep your gadgets and important document safely.
Our leather bags are handmade to the highest quality and our designs are inspired by vintage classic look. It will not only make you stylish but also it is very functional and you will be definitely making a style statement wherever you go.
Reason to choose the leather bags from us – We all look for quality things in terms of anything that we use, and we always want that thing should be last long. Leather goods are one of them, Leather is one of the materials which really last long. The following are the reasons why you should choose leather bags from us.
Fast Shipping - 3-7 Working days Guaranteed Delivery
100% Handmade & Handstitched 
Eco - friendly
Made by a real Artisan 
24*7 Customer support