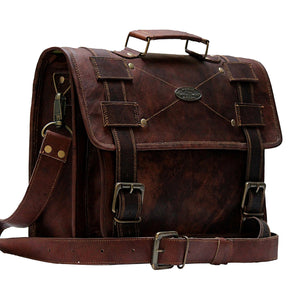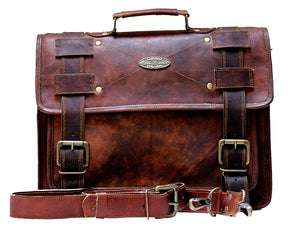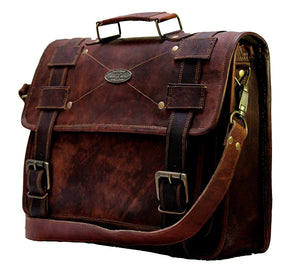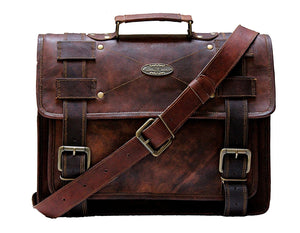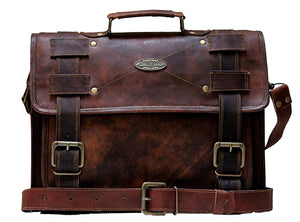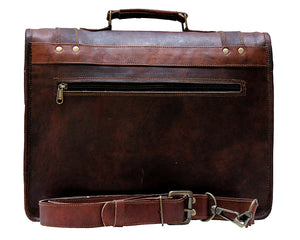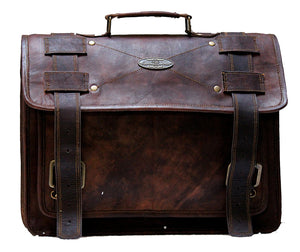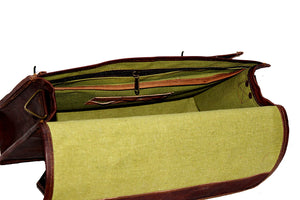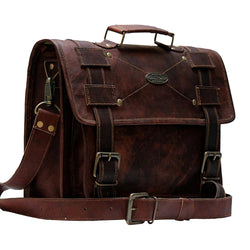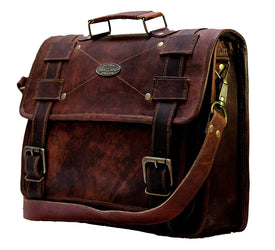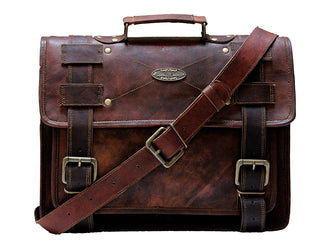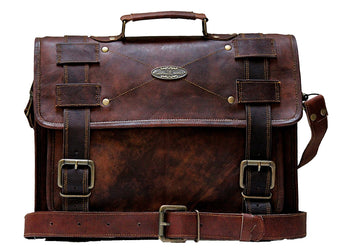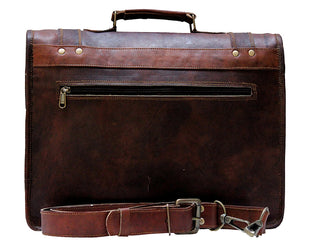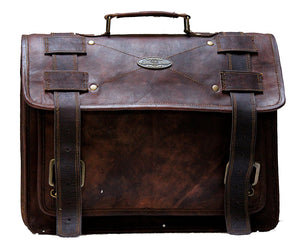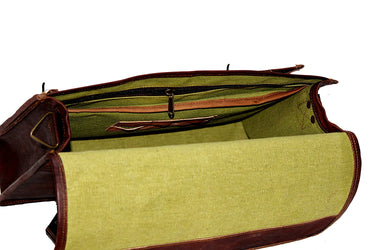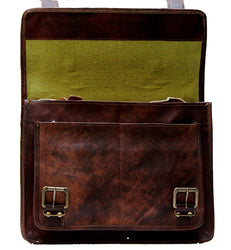 The Distressed Messenger Bag is a stylish and functional accessory that has become popular for individuals seeking a durable and versatile bag for everyday use. Crafted from high-quality leather and designed with a distressed finish, this Men's leather messenger bag exudes a rugged and timeless charm that makes it an instant classic. 
Leather messenger bag feature a roomy main compartment that can accommodate a laptop, notebooks, and other essentials. They may also have multiple pockets on the exterior and interior for organizing smaller items such as pens, cell phones, and keys.
The shoulder strap is usually adjustable to customize the fit to your comfort level. Some leather messenger bags also feature a handle on the top, which allows you to carry the bag like a briefcase.
Highlights of The Distressed Messenger
Our leather messenger bag refers to the bag's innovative and practical features that cater to the needs of modern-day individuals. The bag is designed to be more than just a stylish accessory. It provides a functional solution for the demands of the present-time lifestyle.
Perfect Gift for the Modern Gentleman
Our Distressed Messenger Bag is the perfect gift for the modern gentleman who values style and practicality. This leather bag exudes a rugged and timeless charm that is sure to impress. Whether you're buying it as a gift for a friend or a loved one, the leather messenger bag is a thoughtful and practical choice that is sure to be appreciated. Ideal for students, professionals, or travelers.
A Piece of History in Your Hands
The distressed finish on the bag's exterior gives it a unique and aged look, making it appear to be passed down through generations. The history and character of the leather messenger bag are further emphasized by the high-quality materials and construction designed to withstand the test of time. When you carry our Distressed Messenger Bag, you're not just carrying an accessory, you're holding a piece of history. Each bag has a story to tell and has been carefully crafted to embody the values of durability, style, and functionality.
Features of Leather Messenger Bag
Pockets and zippers

Unisex Leather Bag

Fashion, Office, every day & Travel

Full Grain Goat Hide

Adjustable strap

Green Canvas
Sizes of The Distressed Messenger
15W x 11H x 4D Inch

16W x 12H x 4.5D Inch

18W x 13H x 5D Inch
Free Shipping and Returns on The Distressed Messenger
Liked this The distressed messenger? Great! Hulsh leather offers free shipping on all orders. The typical delivery time is between 2- 10 business days, depending on your location. 
Need to be happier with our product? Do not worry. Returns on our website are easy and hassle-free. If you are unsatisfied with our bag quality, return your purchase within 30 days, and we promise to give you a full refund without hesitation.
30-Day Money Back Guarantee on The Distressed Messenger
All purchases from our store come with a 30-day money-back guarantee. Have you got your eye on something? Try it out for 30 days. If it's not for you, return it to us, and we'll refund the total amount of your order.