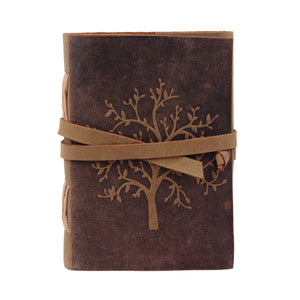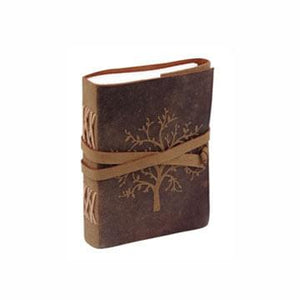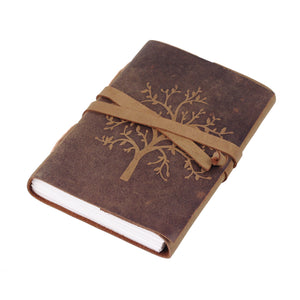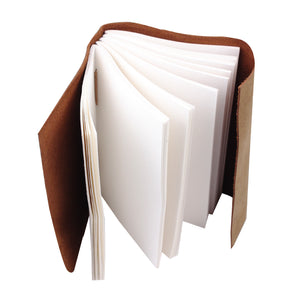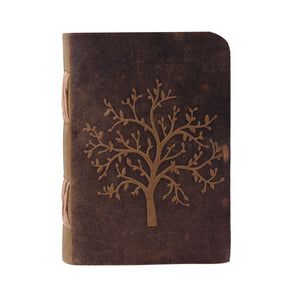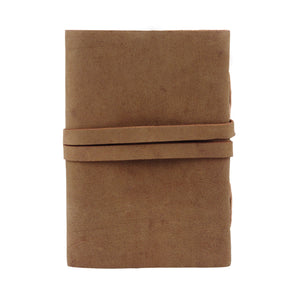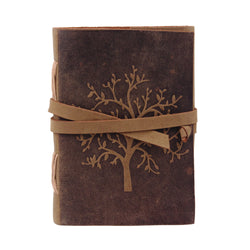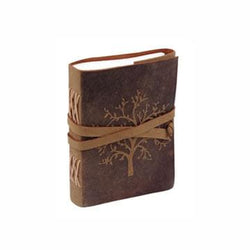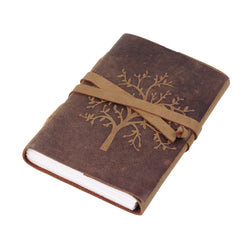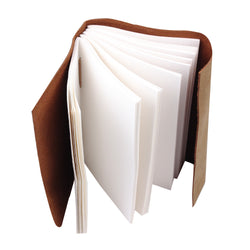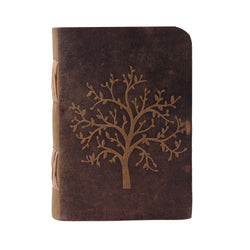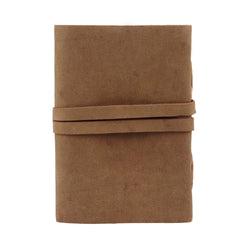 Features
Beautifully handcrafted & unique design – This leather journal is made of genuine buffalo leather. It is naturally tanned and if you will scratch this leather you will create your own distressed style. You can easily erase those markings by rubbing them with the cloth.
Size – The size of this Journal is 7H x 5W Inches. 100 sheets/200(counting both sides) of unlined off white/cream colored papers.
Vintage Charm – There is a beautiful tree embossed on the front side of the journal and for closing the journal there is also a leather wrap-around strap that effectively keeps this journal closed.
Ideal uses – This leather journal is ideal for poetry work, Journalists' work, Sketchbooks, Diaries, teen journals, planning books, and many more. You can draw, write, and sketch anything you want the paper is also of high quality.
Perfect Gift – This leather journal is a perfect gift for your loved ones. You can gift this journal on special occasions like Christmas, New Year, and Easter.
Alternative Title - Writing Notebook Handmade Leather Bound Daily Notepads for Men and Women Blank Paper 7 x 5 Inches - Ideal Gift for Art Sketchbook, Travel Diary, and Journals to Write in.
Description
Made from Soft & Supple Dark Brown Buffalo Leather with a real leather scent. Naturally tanned with a special oil, if you scratch or fold this crazy horse leather, you create your own distressed style! Rub your markings and they will fade away. Hand made from 100% genuine leather, our journals can vary in look and shade, producing a unique item, no two are ever the same - a special keepsake for your thoughts & ideas.
Reason to choose the leather Journal from us – We all look for quality things in terms of anything that we use, and we always want that thing should be last long. Leather goods are one of them, Leather is one of the materials which really last long. The following are the reasons why you should choose leather bags from us.
Fast Shipping - 3-7 Working days Guaranteed Delivery
100% Handmade & Handstitched 
Eco - friendly
Made by a real Artisan 
24*7 Customer support