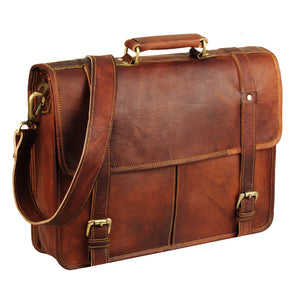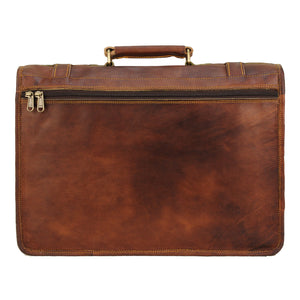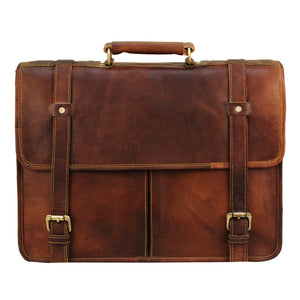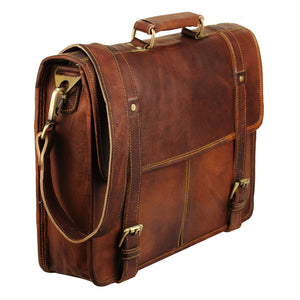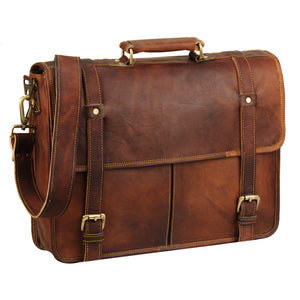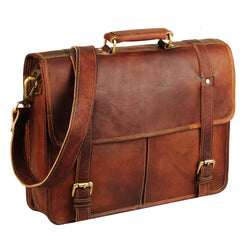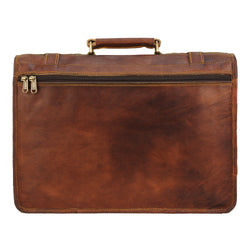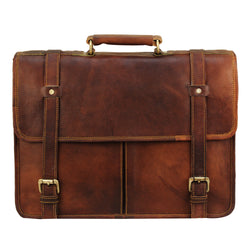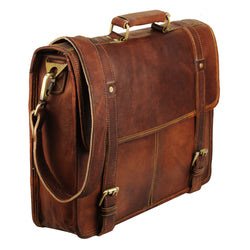 This vintage satchel Messenger bag is a perfect example of the skill of our for every craftsman. Can be used as both, messenger and carry bag, this is a perfect must-have bag for every professional. Zipped compartments and spacious pockets are of great use and to keep laptops and other important documents. The zipper pocket on the backside of the bag makes it easy to access even in a crowded environment.
Hulsh Leather offering a vintage-inspired black leather laptop briefcase bag for everyday use, this black leather messenger bag is perfect for the modern traveler with a love for timeless style. The Vintage Black Leather Briefcase Laptop Messenger Bag with Top Lift Handle is crafted from oil-tanned goat hide.
Feature
Top Handle strap for easy carry
Perfect for Laptop, traveling and other intended purposes
High-quality Brass buckles for better grip
Adjustable shoulder straps
Color – Brown
Material: Leather
Purely Handmade
Eco-Friendly
Perfect for – Male and Female
Everyday Multipurpose Satchel Messenger bag. 
Sizes
15 W x 11 H x 4 D in inches (For Small laptops: 13 & 14 Inches)

16 W x 12 H x 4.5 D in inches (For Medium laptops: 15 & 15.6 Inches)
18 W x 13 H x 5 D in inches (For Large laptops: 17 & 18 Inches)
Reason to choose the leather bags from us – We all look for quality things in terms of anything that we use, and we always want that thing should last long. Leather goods are one of them, Leather is one of the materials which really last long. The following are the reasons why you should choose leather bags from us.
Fast Shipping - 3-7 Working days Guaranteed Delivery
100% Handmade & Handstitched 
Eco - friendly
Made by a real Artisan 
24*7 Customer support